We are Kluane Colombia
Kluane is a Canadian drilling company established in Colombia since 2008. It has operated worldwide for almost 30 years, during which it has acquired great expertise in carrying out diamond drilling projects in Canada, Africa, Mexico, Guatemala, Nicaragua, Ecuador, Colombia and Peru.
Our high performance in safety, environment and operations have allowed us to
achieve recognition in the drilling market. We have a broad inventory of machines,
replacements parts and accessories, as well as a team of high experienced drillers, prepared to work in any kind of terrain.
Since Kluane began operating in Colombia, we have drilled close to 800,000 meters in different types of deposits, supporting the search both for metallic minerals as well as non-metallic and also participating in geotechnical projects for infrastructure construction.
Corporate values
Vision
We aim to be the drilling company with the best technical service, innovative equipment and processes, with an integrated certified system, with a high level of all around job satisfaction for our talented staff.
Mission
We are a multinational diamond drilling company with highly portable machines. We have excellent talented staff and versatile rigs in order to guarantee a high level of customer satisfaction. We look for lasting relationships with our clients, and the well being of our employees and the communities involved through safety, preservation of the environment and technical accomplishment.
Values
Our values are those qualities that we consider non-negotiable in our employees.

SAFETY
We take safe practices, recognizing, evaluating and managing risks.

RESPONSIBILITY
Responsible, because we carry out our labor in a timely, efficient and safe manner looking for the welfare and success of the organization.

COMMITMENT
Committed, because we give the best of ourselves with passion and loyalty so that the organization achieves its objectives.

RESPECT
Respectful, because we acknowledge, accept and appreciate other people's values.

HONESTY
Honest, because we believe in a mutually beneficial relationship where we act with the truth, justice and objectivity.

SERVICE
We are helpful because we maintain a spirit of support, solidarity by encouraging the progress of our organization and each one of our clients.
Jhon Jairo Puerta Moreno
General Manager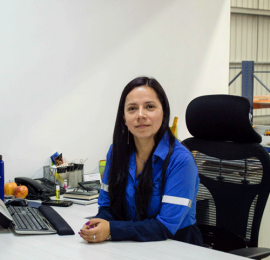 Ángela Paola Gutiérrez Pongutá
Administrative and Financial Manager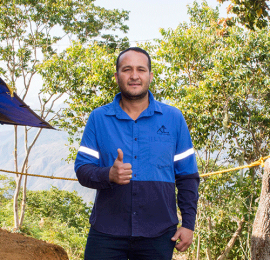 Juan Guillermo Zapata A.
Operations Manager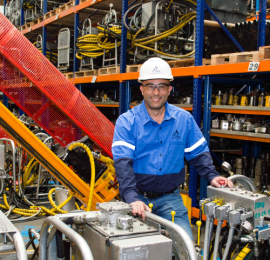 Rafael Piedrahita Vargas
Maintenance Coordinator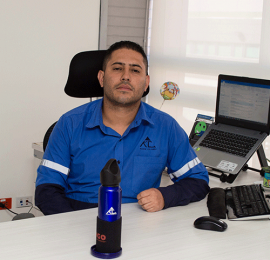 Ángel Iván Torres Llanos
HSEQ Coordinator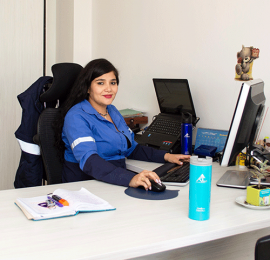 Andrea del Pilar Sánchez Serrato
Accountant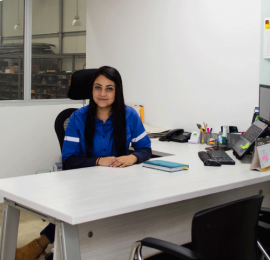 Natalia Andrea Organista Restrepo
Human Resources Coordinator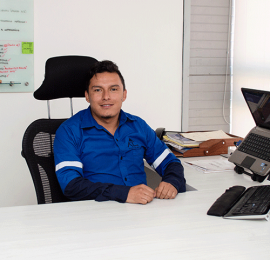 Jeisson Enrique Hernández Ramírez
HSEQ Coordinator