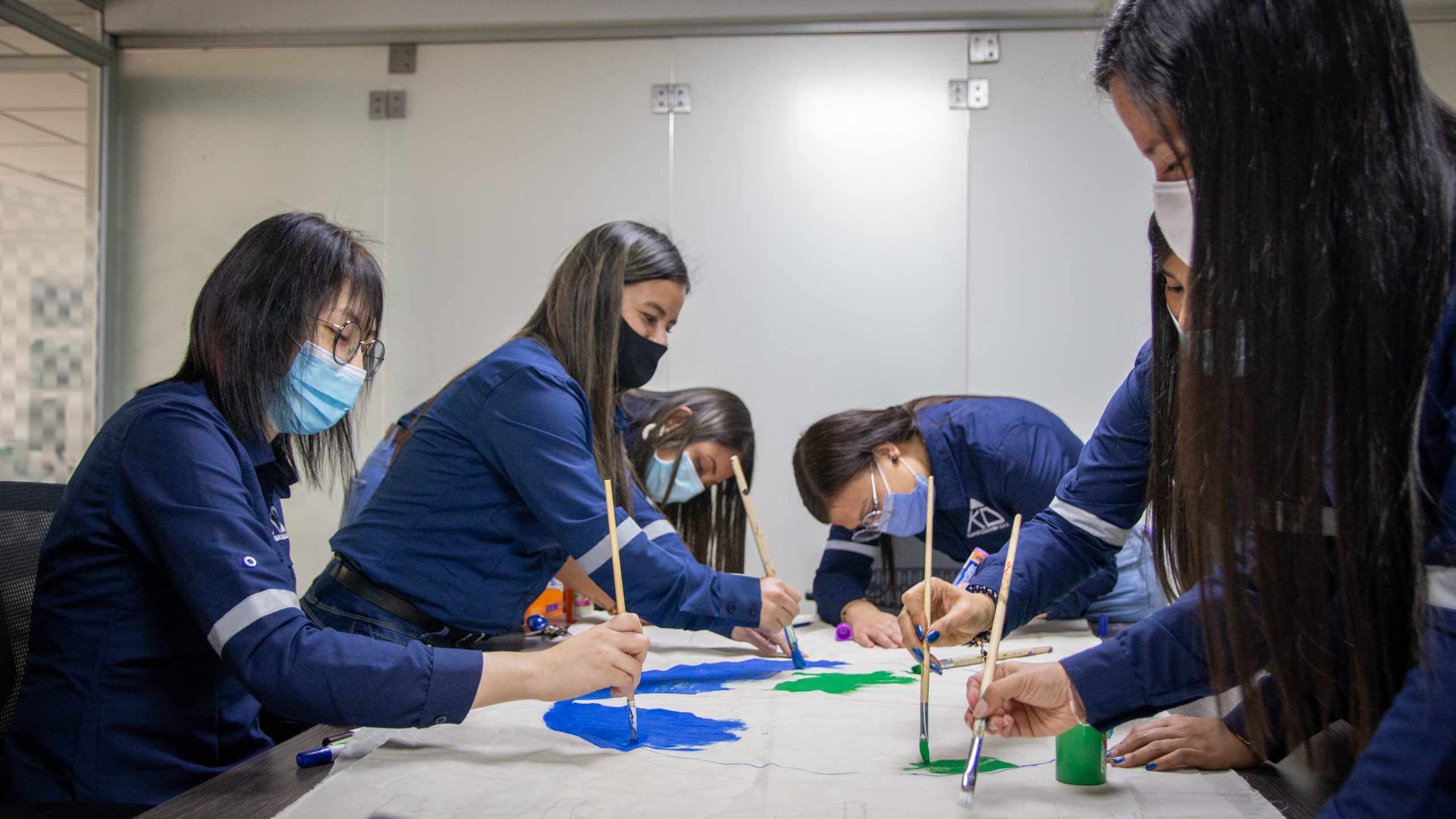 As the leading drilling company in Colombia, Kluane looks for our workers' high performance and satisfaction, in order to achieve our strategic objectives.
Human Talent generates a suitable work environment and a feeling of belonging for its employees, promoting the development of knowledge, skills and well-being.
To achieve this, Human Resources employs the following processes:
Resource assignment: It is important for Kluane Colombia to assign, maintain and replace the resources each employee requires for the safe and optimal completion of their functions.
Pay: We fully comply with our duties, paying the amount agreed at the promised time.
Training: With our training program, the organization ensures our workers consolidate and acquire knowledge that improves their performance.
Wellbeing: For us it is important that our collaborators feel valued, accomplished and respected. At the same time our goal is to offer them opportunities for distraction, relaxing, integration and satisfaction.
Communications: To hear our internal and external clients is very important to us, and as such we have clear channels for them to share their comments.
Performance: With the aim of completing our objectives, we value and evaluate the work carried out by each person, providing recognition for good work.
Disciplinary: We rely on a process to verify the adherence of all guidelines established by the organization.
Retirement: We guarantee that any person who retires from the company has an adequate retirement process.
CONTACT
Natalia Organista
Human Resources Coordinator
3114864632
natalia.organista@kluanecolombia.com
Kluane Colombia induction video